Fireworks delivery to Buckinghamshire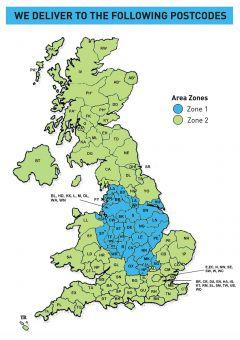 Free delivery for orders over £200.
Orders from £99 to £199 incur a small delivery charge.
All deliveries to Buckinghamshire are dispatched from our local depot and generally arrive the day after dispatch.
These delivery rates apply to all Buckinghamshire towns including:
Milton Keynes
Aylesbury
High Wycombe
Buckingham
For full details on our delivery services, please see here.
Experienced firework retailers
Over the past 20 years since 1st Galaxy Fireworks began we have been training our staff and honing our skills to become one of the best fireworks display companies in Europe. We have created numerous displays in Buckinghamshire over the years and our bulging book of appointments in this area tells us we are getting it right! From Buckingham to Beaconsfield and Haddenham to Chesham, we are the company that people and local authorities alike trust to organise their displays.
Displays to draw the crowds
Whether it's to celebrate a national event or you are looking for something extra special for something like a charity fundraiser we are the company to call. You will be genuinely surprised at how affordable our prices are and rounding off an event such as a fundraiser with one of our displays will really draw in the crowds and boost those funds.
Buckinghamshire birthdays
Celebrating a special birthday is always worth going that extra mile. Nobody knows that better than us! Check the website, call into a store or give us a call to see what fireworks we can supply you with to create your own safe and spectacular display.