Fireworks delivery to Worcestershire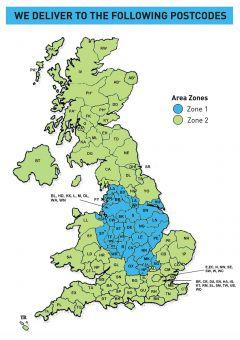 Free delivery for orders over £200.
Orders from £99 to £199 incur a small delivery charge.
All deliveries to Worcestershire are dispatched from our local depot and generally arrive the day after dispatch.
These delivery rates apply to all Worcestershire towns including:
Worcester
Redditch
Bromsgrove
Kidderminster
For full details on our delivery services, please see here.
Massive fireworks selection
With over 20 years in the business there is nothing we don't know about fireworks, and are becoming increasingly in demand to work our magic right across Worcestershire. A bit like the famous sauce on toasted cheese, we are the perfect finishing touch to any event. Our big, organised displays draw crowds from miles around so you are assured of a grand and memorable event.
Public displays
Our high standards and outstanding management skills have seen us produce some of the most amazing public fireworks displays. These are not restricted to the Worcestershire area as we have put on displays right across the UK and even ventured into the rest of Europe on many occasions.
Finish a party with a bang!
Family gatherings, birthday parties or any private social event benefit from a fireworks display to round off the evening. We can provide you with both individual fireworks and special collections to suit all occasions. Check out what's on offer on our website or give us a call today, your own fantastic firework display can be organised in minutes.