Fireworks delivery to Staffordshire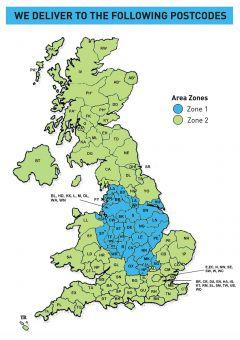 Free delivery for orders over £200.
Orders from £99 to £199 incur a small delivery charge.
All deliveries to Staffordshire are dispatched from our local depot and generally arrive the day after dispatch.
These delivery rates apply to all Staffordshire towns including:
Stafford
Cannock
Bromsgrove
Tamworth
Burton-upon-Trent
For full details on our delivery services, please see here.
Beautiful fireworks and displays
Since we started our business 20 years ago 1st Galaxy Fireworks have entertained millions with the thousands of fireworks displays we have put on. We regularly provide the residents of Staffordshire with an explosion of light and sound to suit any occasion as well as creating those top end displays which attract huge crowds. There is nobody better than us to round off an evening with a bang through one of our spectacular displays.
Remember Remember the 5th of November
If you have to travel to other areas of Staffordshire to enjoy fireworks on Bonfire Night why not organise a display in your own town or village? We work closely with all councils to ensure the safest, most wonderful displays you are likely to witness anywhere.
See the New Year in with a bang
Fireworks are now a huge part of the New Year celebrations and when you buy your fireworks from us you are guaranteed a night to remember. We sell fireworks suitable for all private gatherings and can advise you on which ones to use to create your own display to be proud of.