Fireworks delivery to South Yorkshire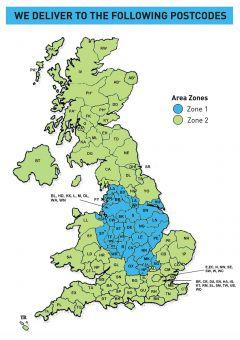 Free delivery for orders over £200.
Orders from £99 to £199 incur a small delivery charge.
All deliveries to South Yorkshire are dispatched from our local depot and generally arrive the day after dispatch.
These delivery rates apply to all South Yorkshire towns including:
Sheffield
Rotherham
Doncaster
For full details on our delivery services, please see here.
The premier fireworks destination online
The Steel City is no stranger to spectacular events and many a firework has exploded in the skies above. In 2013 it was also voted the happiest city in Britain - clearly they had all been to some of our displays! We have been organising top-notch displays in Sheffield for over 20 years - from small-scale parties to huge public events and everything in-between.
Learning CAN be fun!
Now is the chance for all your fireworks enthusiasts to find out what goes on behind the scenes. We offer experience days and learning workshops to answer all those questions you have ever wanted to know about fireworks. Full details can be found on our website, so get yourself booked in for the pyrotechnic experience of a lifetime!
Any excuse for a party
Weddings, christenings, engagements, birthdays; nobody loves a party like the people of South Yorkshire. Now all of these can be taken to another level by incorporating a top class fireworks display into the equation. Whether you want us to take of everything or simply supply the fireworks and our knowledge, give us a call today.