Fireworks delivery to Shropshire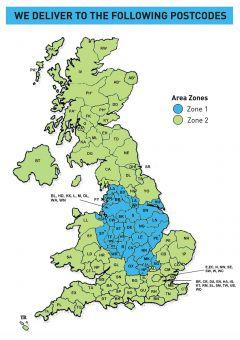 Free delivery for orders over £200.
Orders from £99 to £199 incur a small delivery charge.
All deliveries to Shropshire are dispatched from our local depot and generally arrive the day after dispatch.
These delivery rates apply to all Shropshire towns including:
Shrewsbury
Oswestry
Crewe
Whitchurch
For full details on our delivery services, please see here.
1,000's of fireworks for sale online
Those rolling hills of Shropshire have been enjoying many more colours that just green in recent times. This is thanks to us and the jaw dropping fireworks displays we have been creating to bathe the English countryside is a multitude of light. For over 20 years now our experts at 1st Galaxy Fireworks have been putting on the kind of top notch displays which people talk about long after the last spark has melted into the darkness.
Dynamic displays
If you want to bring Shropshire to life with a cacophony of light and colour then it's time to call us in. We take all the hard work freeing up your time to spread the word. We really do take care of everything and are happy to encompass any of your ideas, within limits, into the display.
Fireworks fun
Everyone loves fireworks, and adding them as the finishing touch to any kind of event will make it even more memorable for your guests. If you are planning any kind of celebration then why not give us a call? There is nobody better qualified than us to make sure your party is remembered for all the right reasons.