Fireworks delivery to West Midlands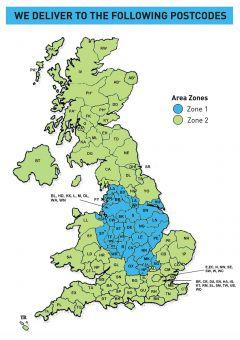 Free delivery for orders over £200.
Orders from £99 to £199 incur a small delivery charge.
All deliveries to West Midlands are dispatched from our local depot and generally arrive the day after dispatch.
These delivery rates apply to all West Midlands towns including:
Birmingham
Wolverhampton
Coventry
Dudley
Walsall
For full details on our delivery services, please see here.
Big bangs for small bucks
Folks in the West Midlands sure love their fireworks! We know this by the amount of fireworks we deliver and from the number of displays we have organised in that area. We have become the name to trust when it comes to superb displays, which attract massive crowds. Our attention to detail and extreme safety measures makes us the number one choice for all sizes and styles of displays, and our over 20 years of experience ensures we get it right every time.
From romans to rockets
You will be hard pressed to find a better selection of high quality fireworks anywhere online. If you want to celebrate something special with a large display, Bonfire Night, Diwali etc., then you need to contact us. We have built an enviable reputation on our ability to create events in some very unique and unusual locations and are also keen to take on new challenges.
Wonderful weddings
Your West Midlands wedding is one of the most important day of your life and you want everyone sharing it to have the best possible time. Rather than everyone trooping off home at the end of the day why not treat them to one of our wonderful wedding displays? Call us today if you want to round off your special day in a very special way. We cater for all other events as well and supply the goods should you want to do it yourself.