Fireworks delivery to Lancashire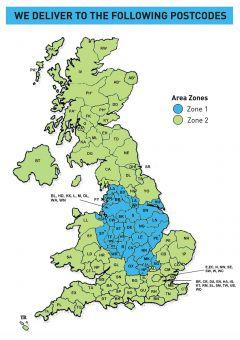 Free delivery for orders over £200.
Orders from £99 to £199 incur a small delivery charge.
All deliveries to Lancashire are dispatched from our local depot and generally arrive the day after dispatch.
These delivery rates apply to all Lancashire towns including:
Blackpool
Preston
Lancaster
For full details on our delivery services, please see here.
Fireworks for all occasions
For over two decades now 1st Galaxy Fireworks have been providing spectacular, top quality fireworks displays at numerous events across Lancashire. There is an art to creating the kind of display that has the wow factor and our expert pyro-technicians have these skills in abundance. Our user friendly website contains all you need to know about the services we offer and those fireworks which we sell to the general public.
Display management
If you have a special event planned in Lancashire and want to add an extra element of excitement through an awesome firework display then we are the people to call. We offer a year round service as we know there is nothing like fireworks to bring the best evenings to a spectacular conclusion. We provide everything from the planning stage to tidying up the debris when it's all finished. With competitive prices, top-notch fireworks and the knack for creating some of the best displays you will ever see it's easy to understand how we are so popular.
We cater for all events
No job is too big or too small for 1st Galaxy Fireworks. From a small birthday bash to a huge public display we are the number one company to call in Lancashire. Why not give us a ring and find out for yourself just how affordable an awe-inspiring firework display can be.