Fireworks delivery to Liverpool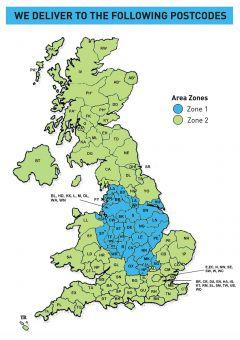 Free delivery for orders over £200.
Orders from £99 to £199 incur a small delivery charge.
All deliveries to Merseyside are dispatched from our local depot and generally arrive the day after dispatch.
These delivery rates apply to all Merseyside towns including:
Liverpool
Birkenhead
St Helens
Southport
For full details on our delivery services, please see here.
Huge online fireworks selection
The good folks of Liverpool sure know how to party, and there is nothing like a fireworks display to make any event unforgettable. Behind every great display is a team of experts working behind the scenes, and it is more than likely us. 1st Galaxy Fireworks is the company of choice in the Liverpool area for all manner of fireworks. Whether you want a formal display put together or want to put your own on, there is nobody better than us to supply the goods.
Managing displays
The logistics that go on behind the scenes of a top-notch fireworks display have to be experienced to believed, and this is what we excel at. The timing, the choice of firework and above all the safety of the spectators takes some pulling together, just as well we have got this off to a fine art. For over 10 years now we have been responsible for bathing the Mersey in an explosion of light and sound, and this remains our number one passion.
Fireworks for all occasions
You don't have to wait until bonfire night to enjoy the thrill of a world-class pyrotechnics display. If you are planning any kind of event on Merseyside give us a call and let the experts give you a night to remember.